KO Charlie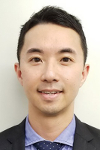 Senior Manager, The Boeing Company
BIOGRAPHY
Charlie Ko has been with Boeing for 23 years, six of those recent years have been in Japan supporting Boeing's heavy industry partners, Systems and Interiors supply chain. The remaining years were in Everett, Washington working as a Procurement Contracts and Operations leader for Boeing Commercial Programs.
In this role, Charlie is responsible for operational performance across Japans based supply chain. Assuring current/future capacity and capabilities for a sustainable competitive advantage.
Charlie has a Bachelor of Science degree in Business Management and Executive Masters Business from Temple University.