Conferences program
SEPT. 27, 2017
10:10am 10:40am

The Philippine Aerospace Industry: Opportunities and Market
Ma. Corazon HALILI-DICHOSA, Executive Director, BOI PHILIPPINES
In this conference, the following information will be presented:
*An overview of the Philippine economy
*The Philippine aerospace supply chain
*Major OEMs and MROs, Tier 2 suppliers, and their testimonials
*Key support for aerospace On April 23-25, 2018, the Philippines will have its first edition of the Aéromart Summit Clark at the Clark Freeport Zone, Philippines. This is a unique opportunity for aerospace companies to visit the Philippines and discover its potentials and create new networks/partnerships/businesses in the country.

10:45am 11:15am

Japan's Success in Canada's Largest Aerospace Cluster
Mr. Chénier LA SALLE, Consul & Senior Trade Commissioner - CONSULATE OF CANADA IN NAGOYA
Mr. David PERDUE, Consellor (Commercial), ONTORIO TRADE AND INVESTMENT OFFICE IN TOKYO
Ms. Bonnie CROMBIE, Mayor of the CITY OF MISSISSAUGA
Representatives from Canada and Ontario present an overview of the strength of the aerospace sector, and the location advantages for business investment. Japan's unique success in the City of Mississauga is presented by the Mayor Bonnie Crombie, including a testimonial from the President and CEO of Mitsubishi Heavy Industries Canada Aerospace.

11:20am 11:50am

Introducing Chungbuk Free Economic Zone: a Global Economic Hub
Mr. Cheaho YUN, Director, CHUNGBUK FREE ECONOMIC ZONE AUTHORITY (CBFEZ)
General status of Chungbuk province: Business environment, Investment opportunity in Osong Bio valley and Cheongju Aeropolis *Incentives for global companies.

11:55am 12:25pm

How to Build a Competitive Offer to Supply Aerospace Industry from Asia Pacific Region?
Mr. Patrice RIVES, Chief Commercial Offer, WE ARE AEROSPACE
Founded in 2016, WEARE Group is formed by the integration of industrial family companies based in France : Chatal, E.S.P.A.C.E., Comefor, BOUY, Farella and Prismadd. WEARE Group builds competitive solutions tailored to the needs of its customers in the aeronautics, space, defense, energy, transport and medical sectors. Thanks to its fully integrated production process, from materials to sub-assemblies through state-of-the-art conventional technology and additive manufacturing, the group can supply Europe and Asia for both R&D and mass production. The group announces the creation of WEARE Pacific, a new step in its development in Asia aiming to support its customers specifically from this region of the world.

02:00pm 02:30pm

Korean Aerospace Valley (KAV) Gyeongnam
Mr. Lee Jeong TAEK, Head Manager of GESCA in GNTP, KOTRA
Introduce the Gyeongnam aerospace industry and suggest the necessity of collaboration between Korea and Japan aerospace industries.

02:35pm 03:05pm

Changing Dynamics in Aerospace Engineering Support
Mr. Uday MOHANDAS, Senior Manager, L&T TECHNOLOGY SERVICES LIMITED
At L&T Technology Services, we offer comprehensive engineering services to the Aerospace industry.
From Product concept to manufacturing, we work as a one stop solution to meet all your business needs. Our service offerings span across the entire product life cycle – from concept design to reverse engineering, modelling and analysis, virtual testing, flight control testing system, prototyping, physical testing certification support and manufacturing. Our expertise in the Aerospace industry help us to deliver holistic solutions to the airborne mobility demands, with precision, professionalism and speed.
We help you to meet your objectives of lowering costs, delivering value and a faster to the market strategy by offering our solutions and services to your product, process, manufacturing and facility set-up.
Plenary conference program - 24 September 2019
13:00-13:05 - Chairman's Introduction and Event Welcome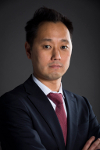 Yuichiro Kirihara, Partner
Deloitte
13:05-13:25 - Creating Asia's Number One Aerospace Industrial Cluster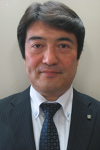 Okada Morito, Director-General
Industry Department, Bureau of Economy and Industry, Aichi Prefectural Government


13:25-13:45 - Japanese Government's efforts to reinforce aircraft industry - Download the presentation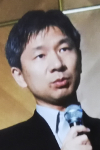 Takayuki Niikura, Director-Aircraft Component and Material
Industries Office Manufacturing Industries Bureau, Ministry of Economy, Trade and Industry (METI)


13:45-14:05 - Safran's supply chain in Japan - Download the presentation here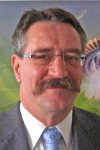 Guy Bonaud, Director
Safran Helicopters Japan
14:05-14:25 - Business Environment, Boeing's Global Supply Chain and Unique Partnership with Japan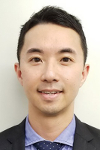 Charlie J. Ko, Senior Manager, Global Field Operations
The Boeing Company

14:25-14:45 - Airbus Procurement in East Asia: Japan Sourcing Overview - Download the presentation here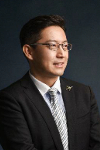 Sean Wang, Aerostructure and Equipment Procurement Manager Regional Sourcing Office China & East Asia – ACOPS
Airbus

14:45-15:10 - Afternoon break
Technology & Innovation in the Aerospace Supply Chain
15:10-15:30 - Industry 4.0 for Aerospace Manufacturing: Beyond the Hype - Download the presentation here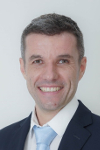 Luc Scheffer, Chief of Manufacturing Technology
Rolls-Royce
15:30-15:50 - Future Factory Vision for Aircraft Manufacturing and the Expectations on Suppliers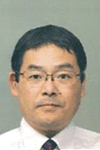 Junichi Tamura, Senior Manager
Production Strategy Department- Manufacturing Division- Aerospace Systems Company, Kawasaki Heavy Industries
15:50-16:10 - Introduction of New Technology to Production Sites: What are the Expectations of Suppliers?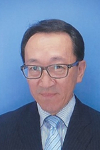 Hirotaka Masuda, Director
Assembly Department-Commercial Airplanes Division- Commercial Aviation Systems, Mitsubishi Heavy Industries
16:10-16:30 - Activities and Future Vision of Electrification Challenge for Aircraft (ECLAIR) Consortium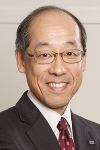 Shigeya Watanabe, Director
Next Generation Aeronautical Innovation Hub Center-Aeronautical Technology Directorate, JAXA
Workshops Program - 25 September 2019
10:45-11:15 - Aerospace Ecosystems in Morocco
Meryem Kabbadj, Business Development Associate, Aerospace Industry Division
Moroccan Investment & Export Development Agency
Presentation of Morocco's Industrial Acceleration Plan and aerospace 'ecosystems' as well as the government policy to support and build a solid and competitive aerospace industry in Morocco. The presentation will also focus on the unique partnership, launched in 2017, between The Boeing Company and the Kingdom of Morocco.
11:20-11:50 - How to Accelerate the Journey from an Idea to an Aerospace Certified Product, UAV to XWB
Ian Thomas, Chief Engineer
Novel Engineering Consultants
Japan is currently re-invigorating it's place in the civil aerospace market.
Civil Aerospace is unique in it's challenges and pitfalls and those new to the market have fallen foul of multiple cost and schedule overruns.
The challenge of creating a flying prototype product is only the tip of the iceberg in relation to fulfilling the challenging and essential requirements of Civil Certification.
This presentation describes techniques for accelerating the development of a product from a research concept through to a certified aerospace product generating revenue. With guidance on how to avoid cost overruns along the way.
11:55-12:25 - Toulouse and Occitanie Region at the Heart of the Aerospace Valley
Charlotte Voisin, Business Development Manager – Aeronautic & Space
Invest in Toulouse
Thilo Shoenfeld, Deputy Director International Affairs
Aerospace Valley